THE SOUL OF OUR BUSINESS .. is grounded in authenticity and proven values. 
Expressed with passion and innovation and empelled by the technology of our times.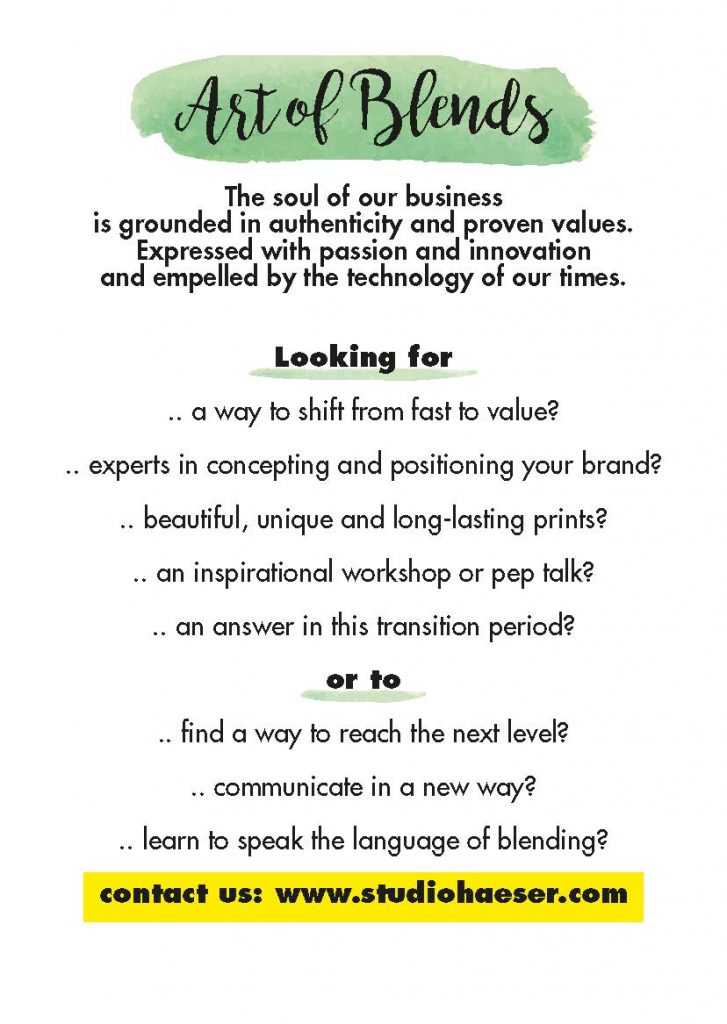 Looking for:
a way to shift from fast to value?
experts in concepting and positioning your brand?
beautiful, unique and long-lasting prints?
an inspirational workshop or pep-talk?
an answer in this transition period?
or to
find a way to reach the next level?
communicate in the new way?
learn to speak the language of blending?
Check out the video to get an inview and we're very pleased to explain and exchange thoughts and questions more personally.
ellenhaeser@gmail.com or +31 6 53179162