RELY ON INTUITION FOR A CHANGE….
Watching the great impressive series on Dutch television "Krabbé zoekt Picasso" ( Krabbé searches Picasso") shows and teaches us again how creative thinking works and inspires. After decennia of painting Picasso comes in touch with ceramic in the South of France. He never had any experience with this material.
But due to his open mind and intuition he comes to a totally different view on possibilities creating ceramics.
The workmen who already produced thousand of "regular" selling pieces were amazed by what Picasso created with his creativity.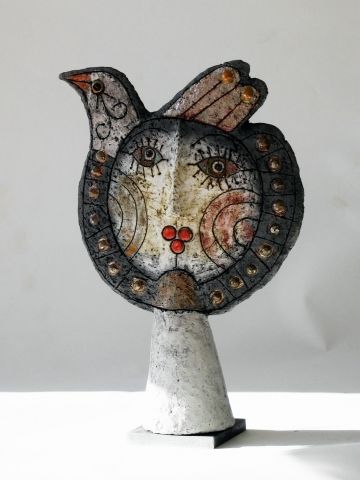 LET INTUITION BE THE FUEL
Yes; we meanwhile are familiar with the fact that artists do have this ability.
They follow their intuition and trust on this.
Or as Picasso mentioned: " I paint objects as I think them, not as I see them".
Now its time for "other worlds" to learn from.
THE PERFECT RECIPE
Easier said then done I hear you saying.
Indeed!; it needs guts and stamina.
And it needs the right recipe and a blender to encourage and to keep everyone involved going.
to spice up and to color the process.
EXPERIMENT
But when sales are getting less; when results are different then calculated; why not decide to do an experiment?
Get free of the "normal" process you use to follow.
Have a creative thinker on board and start!
EMPOWERING BY INTUITION & CREATIVITY
I am ready to empower you, your team and company!
Feel free to contact me with questions and remarks or ask a personal introduction of
Be A Blender: ellenhaeser@studiohaeser.com

Ellen Haeser is a creative blender and expert in trend forecasting with a mission to create awareness for the impact of beauty and well designed products with long lasting value and purpose. Her method "Be A Blender" teaches the way to come to change regarding today's consumer goods using intuition and creativity.

credits: Krabbé zoekt Picasso / AVROTROS
Ceramic by Picasso: Love & Hearts & Peace